Scientists for Cycling | Book of Abstracts

For the first time in the global south, the Scientists for Cycling 2018 took place in Rio de Janeiro from 12 to 15 June 2018 during the Velo-city Access to Life, in partnership with the Federal University of Rio de Janeiro (UFRJ). This book of abstracts reunites all the works that were presented and discussed during the event | Download (PDF)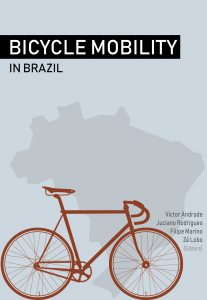 Bicycle Mobility in Brazil (2018)

The book brings out a discussion on the results of the unpublished research on the Profile of the Brazilian Cyclist that points out who are the Brazilian cyclists and what are their motivations to ride a bicycle from the context of the cities of Belo Horizonte, Brasilia, Manaus, Niterói, Porto Alegre, Recife , Rio de Janeiro, Salvador and São Paulo. Besides adding more information and greater knowledge to the debate on mobility by bicycle, these 12 chapters empower society to seriously discuss new ways for urban mobility in the country. English version from the original "Mobilidade por Bicicleta no Brasil" (2016) | Download (PDF)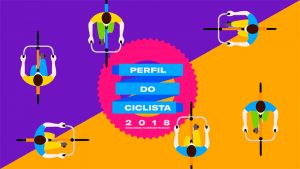 The Cyclist Profile Research (2018)
The second edition of the survey on the profile of urban cyclists organized by the NGO Transportes Ativo in partnership with LABMOB and the Observatório das Metrópoles was launched in June 2018 during the Velo-city conference in Rio de Janeiro. In the survey, which also includes some cities in Latin America, 7644 cyclists were interviewed between September 2017 and April 2018 by more than 140 researchers | Download Report (PDF)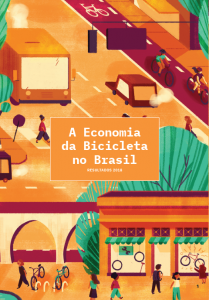 Brazilian Bicycle Economy (2018)
Unpublished study in Brazil organized by Aliança Bike and LABMOB / UFRJ, "Brazilian Bicycle Economy" had the aim of mapping and monetizing the economic complex of the bicycle at a national level. By developing a methodological framework, the analysis came from the conception of five dimensions through which the Bicycle Economy was observed (Production Chain, Public Policies, Transportation, Related Activities, and Benefits) and distributed in 22 themes related to each of these groups | Download Report (English) | Download (booklet)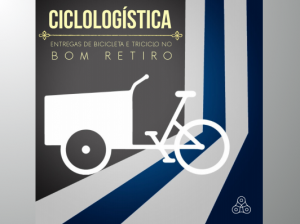 Cyclelogistics – Bicycle and Tricycles Delivery in Bom Retiro (2018)
This report presents the results of the counting of commercial establishments (wholesalers and retailers) that accomplish bike deliveries in Bom Retiro neighborhood, São Paulo. To perform a quantitative approach to this case, the study used as a method of data collection a structured interview model applied to all commercial establishments in Bom Retiro. It was organized by Aliança Bike and LABMOB / UFRJ | Download Report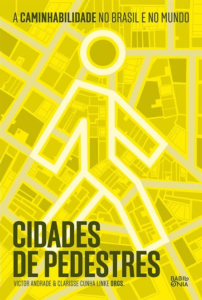 Cidades de Pedestres: A Caminhabilidade no Brasil e no Mundo (2017)
This book was published in Portuguese and deals with the discussion about walkability in Brazil and in the world, bringing out a very broad panorama on pedestrians' everyday life and methods for evaluating walking in cities. There are 16 texts organized by Victor Andrade (LABMOB / UFRJ) and Clarisse Cunha Linke (ITDP Brasil) and written by several researchers, activists, and national and international scholars. Distributed by Relicário Edições; for sale at Livraria da Travessa and Livraria Cultura | Download Book.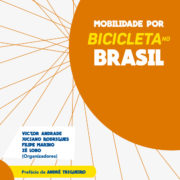 Bicycle Mobility in Brazil (2016)
This book was published in Portuguese and highlights the findings from the research titled Brazilian Cyclist Profile and it empowers the society to act towards a more sustainable urban mobility. Exploring nine Brazilian cities – Belo Horizonte, Brasília, Manaus, Niterói, Porto Alegre, Recife, Rio de Janeiro, Salvador e São Paulo – this book discusses the profile of the Brazilian cyclists and their motivations for cycling | Download (PDF).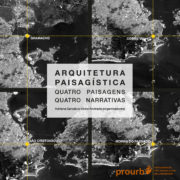 Landscape architecture – four landscapes four narratives
This publish presents the results of Design Workshop I of the Professional Master of Landscape Architecture PROURB-FAU/UFRJ, 2015. The objective of this course is to "develop and apply landscape design principles and methodologies, with an emphasis on Urban landscape, exploring the interrelations between architecture, free spaces and the landscape site in the urban landscape project."
2016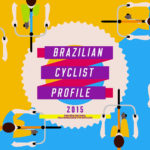 This publication aims to present the main results of the National Survey about the Brazilian Cyclist Profile and their motivations to use a bike.
2016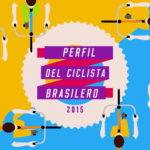 Esta publicación tiene como objetivo presentar los principales resultados de la Investigación Nacional sobre el Perfil del Ciclista Brasileño y sus motivaciones para utilizar la bicicleta.
2016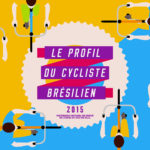 Le Profil du Cycliste Brésilien
Cette publication a pour objectif de présenter les principaux résultats de l'enquête nationale sur le "Profil du Cycliste Brésilien" et ses motivations à utiliser le vélo.
2016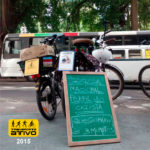 National Partnership for Mobility by Bike
This report presents the results of the National Survey on the Brazilian Cyclist Profile and their motivations to cycle.
2015
Influences of socio-technical networks in the formation of autonomous spaces
Through the lens of the socio-artist movement of the "fanfarras cariocas", this article aims to highlight the potential use of information and communication technologies (ITCs) in the constitution of autonomous collective spaces and in the process of public space appropriation. 2015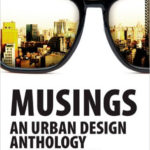 Musings – an urban design anthology
This book explores the emerging practices and theories related to urban design in order to comprehend the current process of a better urbanization and to intervene in the construction of environments with a focus on quality of life among them. 2012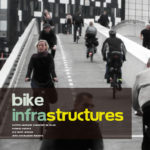 Bike Infrastructures
Research project and development of smart solutions for cycling infrastructure.
2010