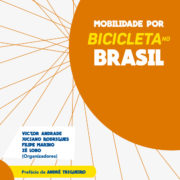 Bicycle Mobility in Brazil
This book highlights the findings from the research titled Brazilian Cyclist Profile and it empowers the society to act towards a more sustainable urban mobility. Exploring nine Brazilian cities – Belo Horizonte, Brasília, Manaus, Niterói, Porto Alegre, Recife, Rio de Janeiro, Salvador e São Paulo – this book discusses the profile of the Brazilian cyclists and their motivations for cycling.
2016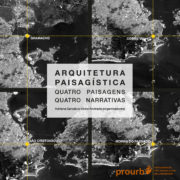 Landscape architecture – four landscapes four narratives
This publish presents the results of Design Workshop I of the Professional Master of Landscape Architecture PROURB-FAU/UFRJ, 2015. The objective of this course is to "develop and apply landscape design principles and methodologies, with an emphasis on Urban landscape, exploring the interrelations between architecture, free spaces and the landscape site in the urban landscape project."
2016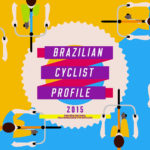 This publication aims to present the main results of the National Survey about the Brazilian Cyclist Profile and their motivations to use a bike.
2016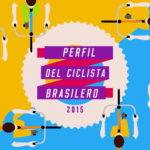 Esta publicación tiene como objetivo presentar los principales resultados de la Investigación Nacional sobre el Perfil del Ciclista Brasileño y sus motivaciones para utilizar la bicicleta.
2016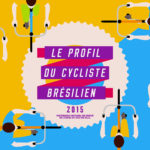 Le Profil du Cycliste Brésilien
Cette publication a pour objectif de présenter les principaux résultats de l'enquête nationale sur le "Profil du Cycliste Brésilien" et ses motivations à utiliser le vélo.
2016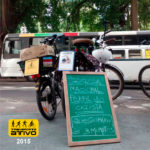 National Partnership for Mobility by Bike
This report presents the results of the National Survey on the Brazilian Cyclist Profile and their motivations to cycle.
2015
Influences of socio-technical networks in the formation of autonomous spaces
Through the lens of the socio-artist movement of the "fanfarras cariocas", this article aims to highlight the potential use of information and communication technologies (ITCs) in the constitution of autonomous collective spaces and in the process of public space appropriation. 2015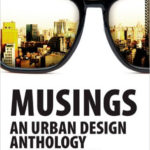 Musings – an urban design anthology
This book explores the emerging practices and theories related to urban design in order to comprehend the current process of a better urbanization and to intervene in the construction of environments with a focus on quality of life among them. 2012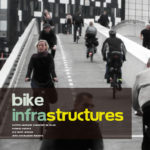 Bike Infrastructures
Research project and development of smart solutions for cycling infrastructure.
2010